Technology Revolutionizing the Pharmacist-Patient Relationship
Having a meaningful impact on the lives of patients begins and ends with trusted expertise. Empowering pharmacists with the most advanced tools to support these conversations is where Aspen RxHealth shines. Our technology is grounded in enriching the pharmacist-patient relationship. Built by leaders with extensive pharmacy experience and powered by cutting-edge technology, Aspen RxHealth creates the opportunity to directly connect pharmacists to patients to enhance the delivery of clinical pharmacy services.
Complete flexibility and control with how and when you work
No limits on patient volume and earning potential
Get paid directly for your time and expertise
Easily deliver services directly with your patients
Aspen RxHealth is partnered with several of the nation's largest health plans
4 out of 5 pharmacists would recommend Aspen RxHealth to their colleagues
We are growing exponentially - Aspen RxHealth is the largest on-demand network of pharmacists in the country

Built to provide maximum flexibility, personal fulfillment and the financial benefit you choose to pursue
Designed by pharmacists for pharmacists, Aspen RxHealth recognized the need for change in the industry. Our easy-to-use mobile application connects pharmacists directly with patients while providing quality, clinical care from the comfort of your own home. The platform empowers you to take control of your career on your own time, allowing flexibility to provide services when you choose.
There are no limits on patient volume or earning potential, and you are paid directly rather than through an employer or third party. The Aspen RxHealth community is built to provide maximum flexibility, personal fulfillment, and the financial benefit you choose to pursue.
Watch the short demo to see how it works!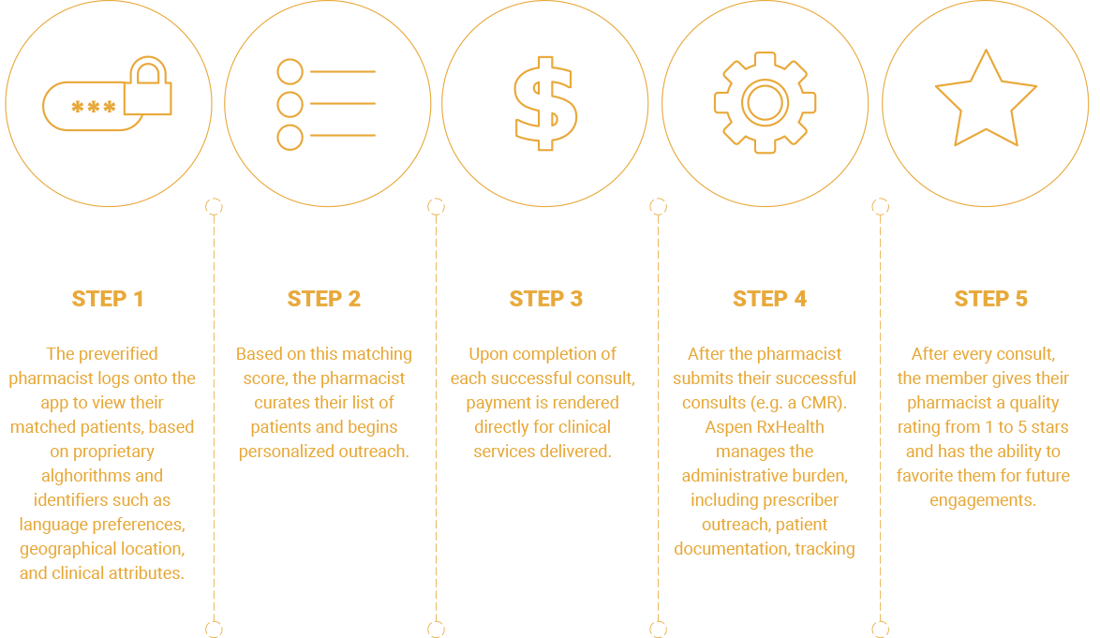 Provide Care From Anywhere
As a pharmacist, the Aspen RxHealth platform was purposefully built with you in mind. Our platform's matching algorithm intelligently connects you with patients in your area, with whom you match across a variety of criteria – including your clinical area of interest or expertise – to increase the likelihood of building a trusted, longitudinal relationship.
We provide you with detailed information in advance of every interaction so that you can:
Analyze a patient's treatment plan

Assess potential medication interactions

Develop engaging, positive relationships with your patients

Leverage your expertise to focus on delivering the best quality care

Work anytime from anywhere
The team at Aspen RxHealth subscribes to the philosophy that exceptional patient care and positive, fulfilling pharmacist-patient experiences have the power to deliver better health outcomes. In order to ensure the highest quality standards, we offer career coaching and training material to improve the quality of every patient interaction.
Have additional questions? Check out our Pharmacist Community FAQs.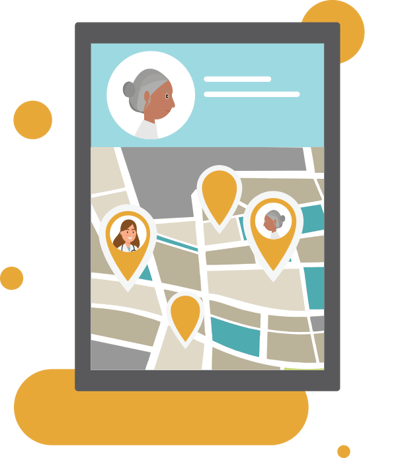 What Our Pharmacists Are Saying